Next Post

With the lockdown we've all not been able to go out and about as much as we used to, so we're all looking for different ways to keep entertained at home.
Judging by the images on social media, more and more of us are turning to baking to keep entertained… Afternoon Tees included!
To give an example, according to Google trends, from the end of February to the start of May, searches for sourdough bread have risen (pun intended) by 100%!
Here are a few of the things I've been making while we've been in lockdown and why I've been making them.
Cheese scones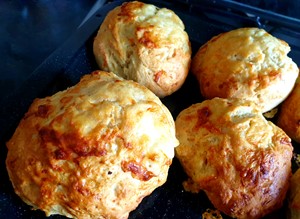 I do enjoy making scones, however while I have been in lockdown I have opted to make cheese scones instead of fruit ones. This is because cheese scones can be eaten simply with butter or margarine, whereas if I made fruit scones, I'd feel obligated to eat them with clotted cream and jam! You can tell that I've been out for too many afternoon teas, right?!
If you haven't made cheese scones before, they're not too different to fruit scones, it's just instead of fruit and sugar you add cheese and a little bit of mustard. I've also added a couple of teaspoons of nutritional yeast to give them a bit of an extra cheesy kick.
The recipe I use for cheese scones is from the National Trust – it's never proven me wrong!
Chocolate brownies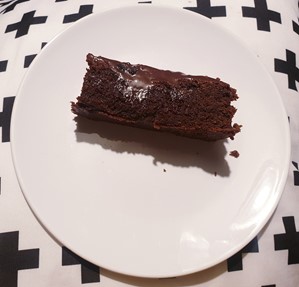 Everyone has one thing that is their signature bake, that they make for bake sales and when they go to visit friends and family. Mine is chocolate brownies!
The recipe comes from the Hummingbird bakery cookbook, which I bought from a book club at work several years ago and is probably the best cookbook I ever bought! The great thing is the recipe is foolproof and makes crispy brownies with a lovely chewy centre.
The brownies are delicious as they are, but can be customised too. My favourite thing to do is add Rolos to add a caramelly crunch, but you could add nuts too if you liked.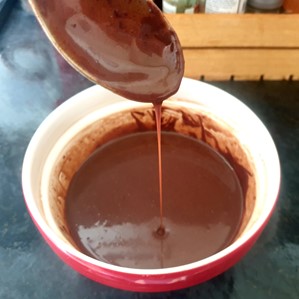 For the brownies I made here, they are crowned with a minty fudge topping, however this wasn't intentional! I read that you could make microwaveable fudge using condensed milk and chocolate, however I must have got my quantities wrong as the fudge just wasn't setting! Rather than throwing it away, I poured it on top of the brownies instead… it worked so well that I might do it again next time!
Banana bread
Everyone has been making banana bread in lockdown! It's a great way to use up leftover bananas that are going brown, as their smushiness and sweetness makes for excellent banana bread.
I'll be honest, I don't have a go-to recipe for banana bread, I just Google one when I need it, so it changes each time I make it!
If I have any in the cupboard, I'll add some chocolate chips or a smashed up bar of dark chocolate to the mix… the chocolate melts and makes the banana bread even more delicious.
The pic above is of some uncooked banana bread before it went into the oven… it was so tasty that it got eaten before I got a chance to take an 'after' photo! As you can see, I tried adding some melted chocolate to create a swirly effect, but it didn't really show up once it had cooked.
A handy tip for you: If you're not into banana bread, chop up your brown bananas and store them in the freezer, they're great for smoothies and ice cream!
White chocolate and Baileys cheesecake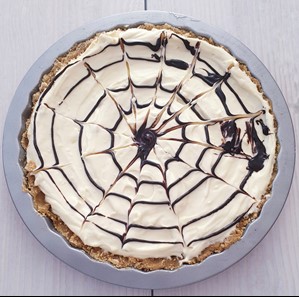 The good thing about no-bake cheesecakes is that they don't need baking and more importantly, don't need flour… which can sometimes be hard to find in lockdown.
I've made the white chocolate and Bailey's cheesecake a few times before and it always goes down a treat… especially at Christmas time as an alternative dessert to Christmas cake or pudding.
It's dead easy, crush the digestive biscuits (either with a blender or a rolling pin if you want to release some pent up rage!), add melted butter and sugar, press into a tin and refrigerate.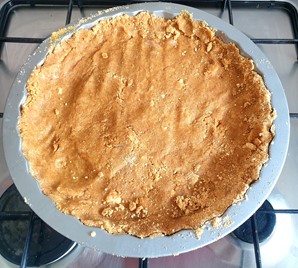 To make the filling, whip cream cheese, icing sugar, double cream and vanilla essence until silky and creamy. Then mix through melted white chocolate and as much Baileys as you dare!
I always find that you need to be careful melting white chocolate as it can get stiff if you leave it to heat for too long. It's best to heat it in short bursts or if you overheat it, stir in a little bit of melted butter to loosen it up a bit.
Do you like my attempt at decorating the cheesecake? One half definitely looks a lot neater than the other!
Homemade curry paste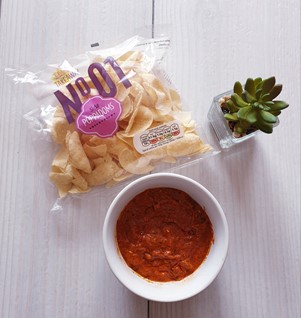 Okay, it's not technically baking but I was quite pleased with how this went so I thought I'd pop it on the list!
I've been cooking more from scratch during the lockdown, and for a weekend tea I thought it would be a nice idea to make a curry sauce rather than getting one from the shop. This one is the Rogan Josh paste from the Jamie Oliver book 'Ministry of Food' and has a lot of aromatic flavours including garlic, ginger, coriander and turmeric.
It's just a case of blending it all together into a fine paste and then adding it to meat and chopped tomatoes to make a delicious curry!
What have you been making in lockdown? Is there anything that you would like to try and make soon?
<< Almond and Pistachio tea by Truetea
>> The Tea House Middlesbrough: Afternoon Tea Review
Pin this post!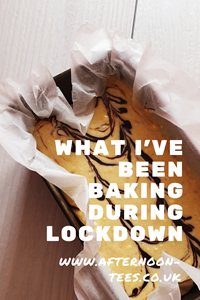 By
Kate
at 23 May 2020, 11:08 AM