What's afternoon tea at Crathorne Hall like? Find out as we indulge in some chocolatey treats at the North Yorkshire hotel.
I was promised a trip to Crathorne Hall for a birthday treat and I was really looking forward to it. It's one of the most high-profile hotels in North Yorkshire and has a lot of prestige - when I mentioned that I was going there to friends and family, there were quite a few nods of approval.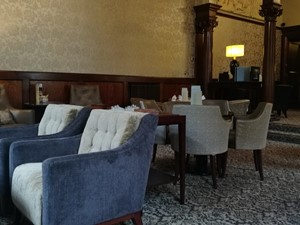 Crathorne Hall is a beautiful place, and even the fire which ravaged it in 2014 has not has an effect on it. When we arrived, we went into the bustling afternoon tea room and chose a spot by the window with a lovely view of the courtyard (although it had started to rain by that point!)
A member of staff came over and asked what we'd like to drink from the menu - with a wide range of teas from English Breakfast to Assam and Green Tea.
The tea came fairly quickly, but a cardinal sin was committed… no milk came along with it, and there was none to be seen on the table!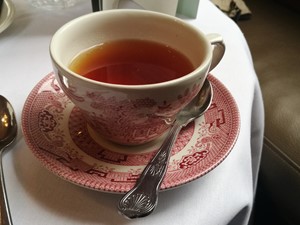 Now, some people enjoy tea without milk, but I'm not one of those people. There were no serving staff to be seen, so I had to whip some milk off someone else's table. Not the best of starts.
Speaking of serving staff...the service was so slow!
We had to wait a while to get a refill on our tea. After doing a bit of sleuthing, it turned out that the staff looking after the people having afternoon tea were also catering for a wedding in the room next door.
Now, if you're spending thousands of pounds on a wedding, you expect a certain level of service, I do understand that. But if you can't manage a wedding and an afternoon tea service, should you be juggling the two?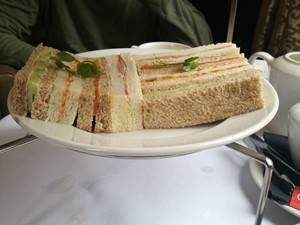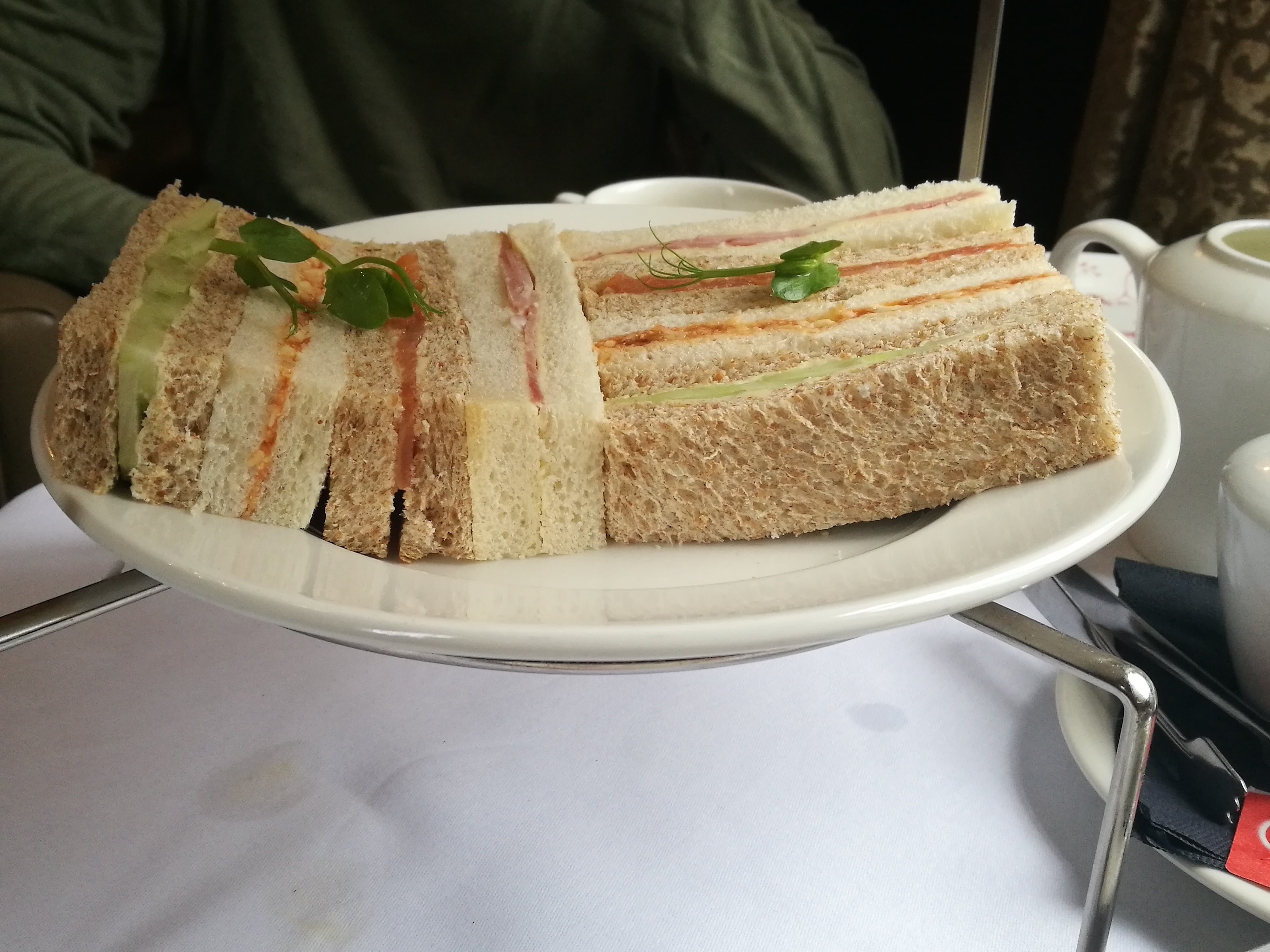 Onto the positives! The sandwiches were really nice - the cheese and tomato chutney one tasted a bit like a pizza. I even had a nibble of the cucumber and cream cheese sandwich (I don't like cucumber, which is never a good thing for an afternoon tea fan to admit!) and dare I admit it… it was quite tasty.
The menu had a seasonal theme of chocolate and when I saw that there was a white chocolate and cranberry scone on the menu, I got quite excited and couldn't wait to give it a try. Unfortunately, it was a bit bland - not sure if I'd hyped it up a bit too much in my head.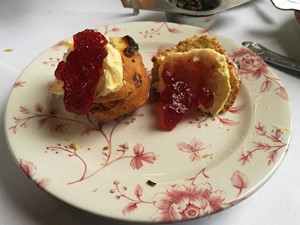 There were a lot of chocolatey treats to round off the meal, but they all were a bit samey. The chocolate tart and fruit and nut bite were very similar in taste, and the chocolate and orange mousse was very bitter. The apple and almond cake was flavourful and moist though, I could have easily have eaten more!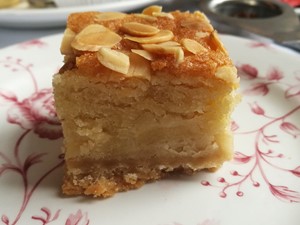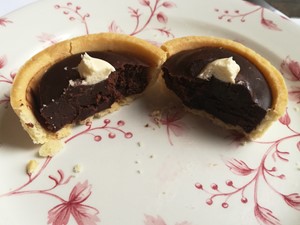 It does sound like I'm being critical about afternoon tea at Crathorne Hall. It wasn't terrible, there was some delicious food, but I was expecting a little bit more.
It's a shame as a lot of people I have spoke to really enjoyed their afternoon tea there. I'm hoping that I just caught Crathorne Hall on a bad day, and the service is usually better.
Afternoon tea menu at Crathorne Hall
Bottomless loose leaf tea or cafetiere coffee

Sandwiches

Smoked salmon, lemon and dill mayonnaise

Yorkshire ham and whole grain mustard mayo

Cucumber and cream cheese

Wensleydale cheese and tomato chutney

Scones

Plain scone

White chocolate and cranberry scone

Yorkshire clotted cream and jam

Sweets

Chocolate and orange mousse

Chocolate tart

Chocolate fruit and nut bite

Apple and almond cake
Scores on the doors for afternoon tea at Crathorne Hall
Check out the rest of our 'scores on the doors'. Which afternoon tea is the best?
Ambience

- a gorgeous venue, but service was pretty much non-existent

2/5
Sandwiches -

nice sandwiches, even the cucumber one tasted good!

4/5
Scones

- the white chocolate scone sounded delicious, but was a bit of a letdown

3/5
Sweets

- only the diners with the most extreme sweet tooth would be able to take on all the desserts

3/5
Value for money

- I must admit, I was a little disappointed by afternoon tea at Crathorne Hall

3/5
Update: I tweeted about afternoon tea at Crathorne Hall and Crathorne Hall said they would look into the issues I had raised. It will be interesting to see if service improves in the future. I hope it does.
<< The Olde Young Tea House: Afternoon tea review
>> Afternoon tea at the Ingleby Barwick bistro
Pin this post!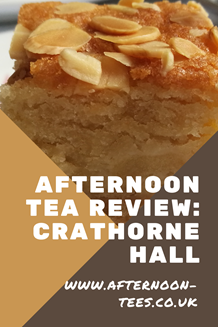 By
Kate
at 21 Nov 2016, 21:02 PM