A tea that tastes like biscuits? Yes please! Join us as we review the brand new 'Biscuit Brew' from revered tea company Yorkshire Tea.
We've taken a little bit of a summer holiday break from the Afternoon Tees blog but we're back and raring to go!
The announcement that Yorkshire Tea (based in nearby Harrogate) was bringing out a biscuit-flavoured tea back in March, met with mixed reactions on social media, with some tea drinkers jumping for joy, with others raising eyebrows. However, we were really keen to give it a try!
Nothing is nicer than a cup of tea served with a tasty biscuit (we like chocolate digestives and hob nobs!) but there is nothing worse than discovering half a cold, soggy biscuit at the bottom of your brew. Have Yorkshire Tea discovered an elegant solution to the problem?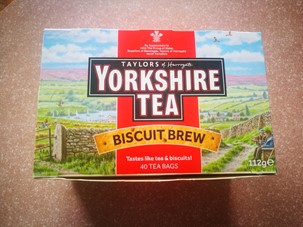 After opening the box, it was time to get the kettle on and have a smell of the tea bags. Some reviewers noted that they couldn't get the smell of the teabags straight away but wow.... when we had a smell we could definitely identify a spicy malted flavour! Yorkshire Tea is keeping tight-lipped about what is flavouring the biscuit brew, maybe it's just magic? We just don't know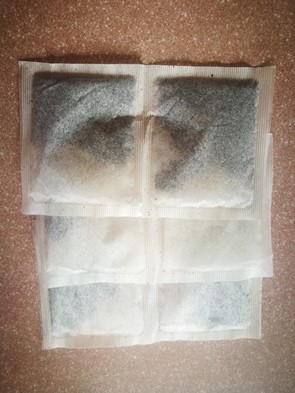 It was then time to brew up - Yorkshire Tea recommended brewing up for four minutes and enjoying the tea with milk. A lot of reviewers said that the brew didn't need any sugar in it as it was sweet enough.
And what would you know?! The tea tastes like your standard breakfast tea, but with a sweet malty aftertaste, just like a digestive biscuit. It was very delicious, and the flavour remained the same, down to the very last drop.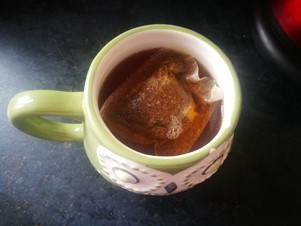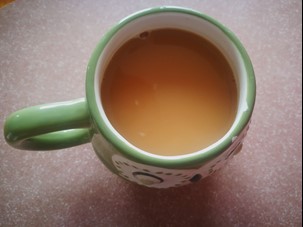 We enjoyed the tea so much we decided to share the love by taking some of the teabags into work. Our work friends were initially a bit sceptical that a tea could taste of biscuits so much... but after a cup, they were pleasantly convinced!
Have you tried Biscuit Brew? What is your favourite biscuit to dunk into your cup of tea?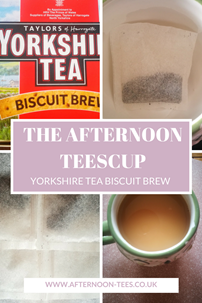 By
Kate
at 25 Aug 2018, 11:36 AM
Comments
Post a comment