We're in Newcastle to try afternoon tea at national chain Patisserie Valerie. Is it as good as the afternoon teas that we've already reviewed on the blog?
Note: The Patisserie Valeries in Newcastle and Middlesbrough have now closed permanently, however if you would like a tasty afternoon tea, there is a branch in Durham.
I got an afternoon tea voucher for Patisserie Valerie as part of my leaving present from my old job. We had a trip to Newcastle planned so I thought that would be the perfect time to use it.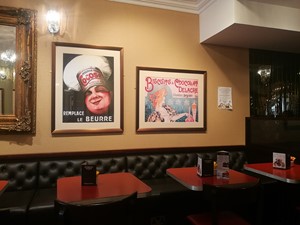 The Patisserie Valerie in Newcastle is a lot nicer and bigger than the one in Middlesbrough, which I have been in for coffee and cake before. The Middlesbrough one kind of reminded me of one of those cafes that you get in an airport before you get your flight.
We got there a little bit early (unlike most afternoon tea venues, you don't have to book at Patisserie Valerie) but the lovely waitress sat us down and got us some drinks (we opted for a pot of tea and a cappuccino, and the refills kept on coming).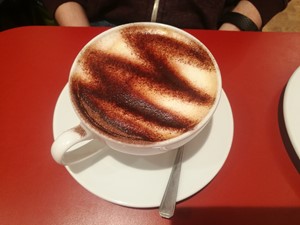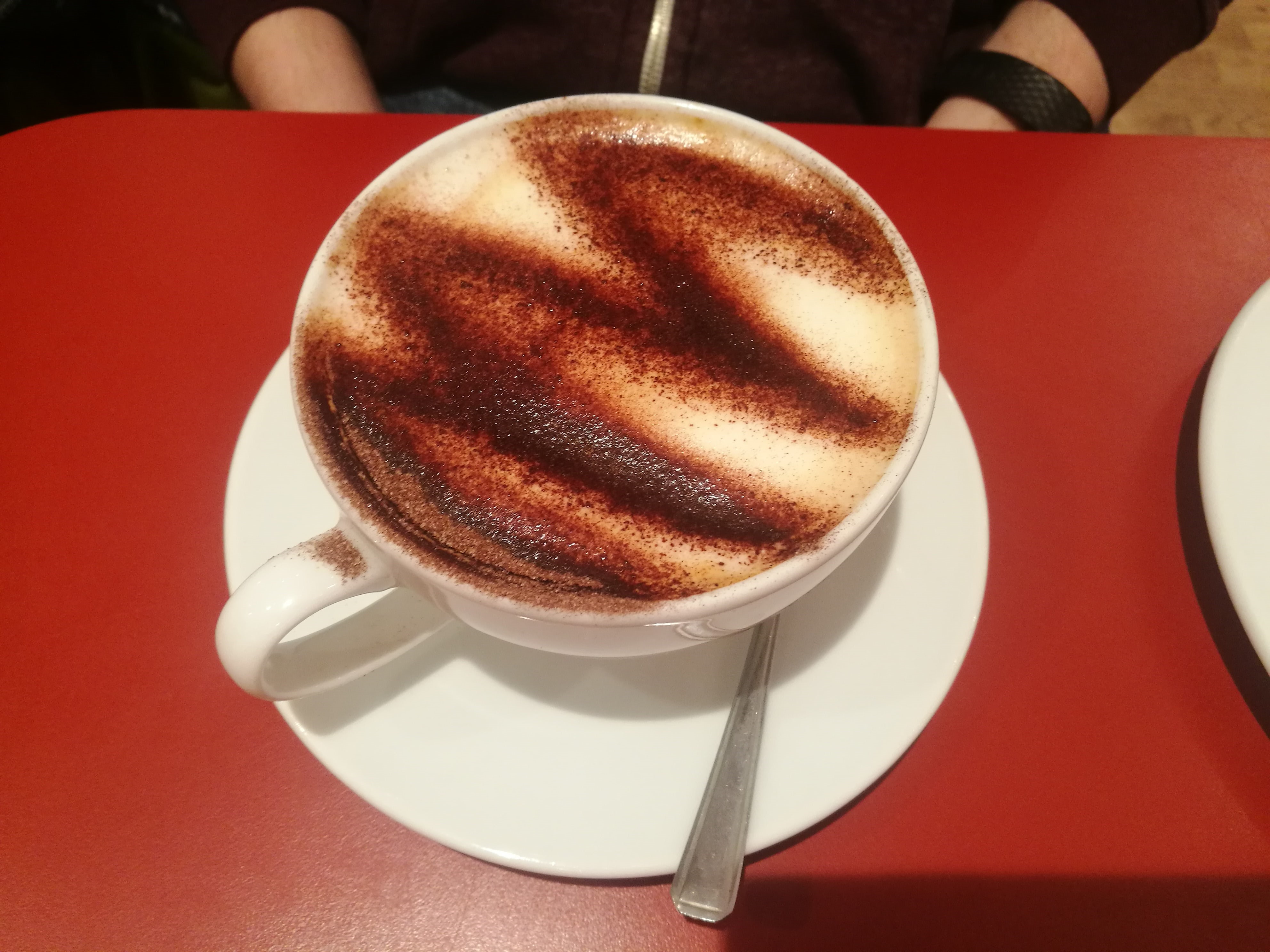 The sandwiches were nice traditional flavours. There was also a little vegetable quiche which was delicious. As you may know, I'm a big fan of quiche so that didn't last long!
It's quite a rarity to get two scones when you go out for afternoon tea these days. There was a fruit scone and a plain scone. The scones came with clotted cream, butter as well as not one, not two... but four different types of jams. I've never had a scone with blackcurrant jam before and I can thoroughly recommend it.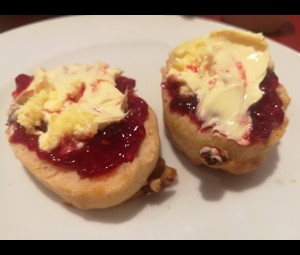 The desserts were works of art, they looked so pristine, and they tasted good too, especially the carrot cake. The only downside (and this is something that I've seen in other reviews) is that apart from the eclairs, there is only one of each type of cake, so you either have to decide who gets what, or split the cakes in two, which can get messy.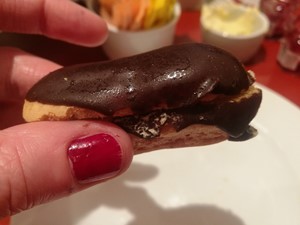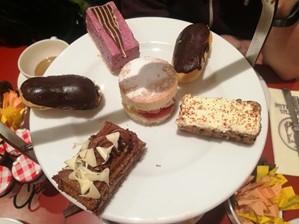 So, was Patisserie Valerie a good place for afternoon tea? Absolutely. The afternoon tea was really nice and the service was extremely attentive. I did um and ah whether to include it as an official Afternoon Tees review as it is a national chain rather than a local company, but it does employ local people and its high score is well deserved.
Afternoon tea menu at Patisserie Valerie
Pot of tea or coffee (you could have a speciality coffee as well if you wanted)

Sandwiches

Cucumber

Chicken and pesto

Salmon and cream cheese

Egg mayonnaise

Ham and mustard

Mini vegetable quiche

Scones

Plain scone

Fruit scone

Strawberry, raspberry, apricot and blackcurrant jam

Sweets

Mini chocolate eclairs

Victoria sponge

Carrot cake

Berry mousse slice

Chocolate mousse
Scores on the doors for afternoon tea at Patisserie Valerie
Check out the rest of our 'scores on the doors'. Which afternoon tea is the best?
Ambience - Clean and smart, and the staff couldn't have been more helpful 5/5
Sandwiches - Very traditional, you won't see any unusual flavours here. The quiche was a nice touch 4/5
Scones - Two tasty scones served with a variety of jams 4/5
Sweets - The desserts were delicious, but splitting them between two was fiddly 4/5
Value for money

- £25 for two people is great value for money. You might even be able to find a cheaper deal on sites like Groupon 

5/5
<< Ten things I love about Stokesley
>> Afternoon Tees goes strawberry picking
By
Kate
at 13 Jun 2017, 20:19 PM