Next Post

Did you know that you can drink hemp flowers as tea? Neither did I! Check out my review of Tea People's organic hemp CBD blend.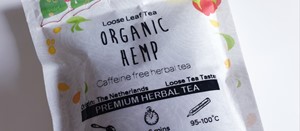 Products infused with CBD (cannabidiol) are extremely popular at the moment, claiming to help with health issues, reduce anxiety and improve sleep, without the psychoactive effects of cannabis. When I saw an organic hemp herbal tea available at Tea People, I thought it would be a great opportunity to give it a try for myself.
This variety is made from 100% organic hemp leaves and flowers, grown in the Netherlands, although there are some companies that grow theirs in the UK. As it is pure leaves and flowers with no tea, it is completely caffeine-free.
I must admit I was quite excited to give this one a go!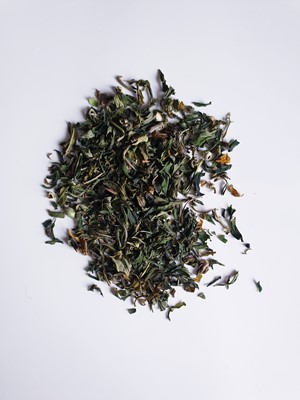 When I opened the pack, the tea had a very mellow, herbal smell, with a little zing of fruitiness at the end. The tea itself was not the prettiest to look at - green with flecks of brown and yellow. It was slow to brew compared to other herbal teas, needing between four to six minutes with boiling water.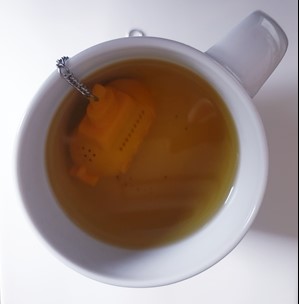 When brewed, the tea was a golden yellow in colour, and had a pleasant delicate taste - I will be honest, I was expecting something a lot more potent! It was slightly sweet, so could be enjoyed without sugar. As a herbal tea, this was very enjoyable.
Now.. here comes the science! Tea People advise on their website that CBD is fat-soluble, so they recommend adding a splash of milk (or oil or butter) to allow the CBD to dissolve and to enjoy the tea to its full effect. Milk in herbal tea doesn't sound right to me, but I thought I would give it a go and add some milk to see what happened...
... Nope, this isn't a cup-a-soup, this is my tea! It doesn't look the best does it? Surprisingly it was still drinkable, the milk overrode a lot of the delicate flavouring of the tea, but I still managed to drink it all.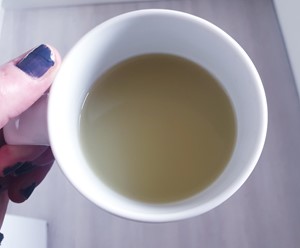 So the big question you may have... did it have any effect? I will be honest, I did feel a bit more relaxed than I usually do on a morning, however whether that is down to the hemp tea or the fact that I went for a herbal tea rather than my normal caffeine-loaded black tea, I couldn't be sure. I might have to try it again to see!
Have you had hemp tea or CBD tea? What did you think of it?
<< Tea Reviews - The Afternoon Teescup
Pin this post!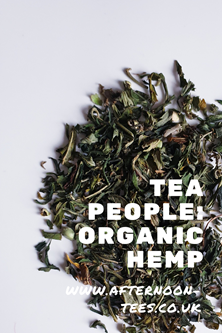 By
Kate
at 13 Jun 2020, 10:00 AM