It was a lovely weekend so we decided to go strawberry picking in Thirsk. Find out where we went and what we did with our tasty supply of berries.
Have you ever picked your own fruit?
The last time I went was a few years ago in Norfolk. It was August so we picked lots of blackberries and apples and made a fruit crumble.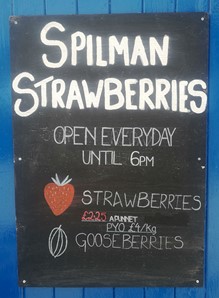 Last weekend was lovely and sunny, so we headed off to Thirsk to Spilman's farm to pick strawberries, which are now in season.
If you've never picked your own fruit it's dead easy. You just fill a box with fruit, get it weighed, pay for it and then take it home!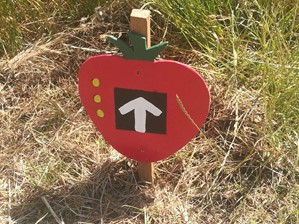 The strawberry patch was a bit of a walk, but they did have these cute little markers to guide the way!
Once you got to the patch, it was time to pick the ripest, juiciest, reddest looking fruits.
There were a few bird-shaped kites around to stop birds eating the fruits, as well as this odd-looking contraption, which I was told emitted bangs to scare the birds and other strawberry-stealing animals away.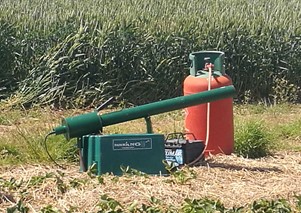 Once we paid for our strawberries, we enjoyed an ice cream in the shade and then had a think about what to make with our haul.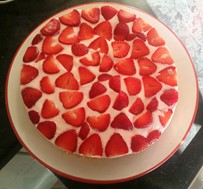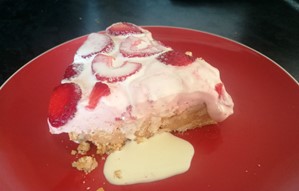 And... we decided to make a strawberry cheesecake! My biscuit bases still need work, but the cheesecake was still yummy, especially with some cream and strawberries on the side.
What's your favourite thing to make with strawberries?
<< Afternoon tea at Patisserie Valerie
>> Hartburn Village Women's Institute celebrates a birthday
By
Kate
at 20 Jun 2017, 20:34 PM