There are a variety of different types of tea out there, but have you heard of Puerh tea? Join me as I take a look into what makes this type of tea so special.
Puerh (sometimes referred to as Puer or Pu'erh) is a type of fermented tea which comes from the Yunnan Province in China, made from the leaves of the Yunnan tea tree. Like all good types of tea, it originated in China several thousand years ago, although the exact date seems to be a mystery!
Check out other types of tea in our A to Z of tea blog post!
Puerh got its name in the 18th century from Puerh City, the city in Yunnan that the tea made its way to before being sold to other countries.
What makes Puerh tea different from other types of tea?
Puerh tea has a deep earthy flavour and dark colour which comes from it being aged before drinking, with the most high-quality tea aged for as long as 20 years! This ageing results in the tea becoming fermented.
 In the 1970s a new type of processing emerged, known as Shou, where bacteria, heat and moisture were added to the tea, speeding up the fermentation process.
There are a lot of different grades of Puerh tea, depending on what time of year it was harvested, the size of the tea leaf and how long it was aged for. The higher-grade teas can be sold for thousands of pounds!
Puerh tea can be blended with other flavours like chrysanthemum, ginger or mint to elevate it and add lightness and additional flavour.
How to brew Puerh tea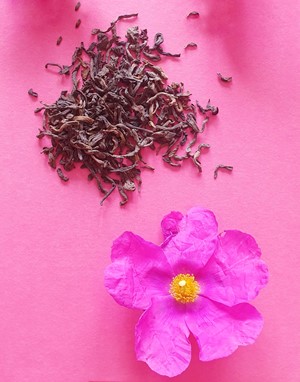 As well as coming in loose-leaf form, Puerh tea can come in many shapes, including bricks and cakes. This was originally done to make transporting the tea easier.
When you order your Puerh tea today, it normally comes as loose-leaf, however you may receive it in cake form, if this is the case you scrape a little bit off with a knife and rinse with hot water to remove the dust that may have appeared while the tea fermented. It's then ready to steep as normal.
Although you can brew Puerh tea using a kettle, some people recommend using a Chinese kettle called a Gaiwan – a glass bowl and saucer that allows the tea to brew more quickly.
My experience with Puerh tea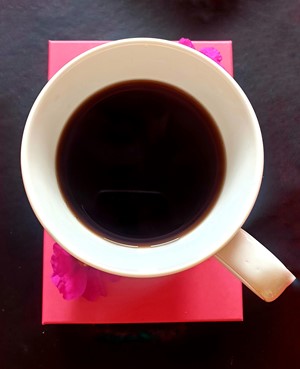 As I hadn't had Puerh tea before, I thought it might be a nice opportunity to give it a go for the blog! I ordered the loose leaf Yunnah Puerh tea from True Tea Company, although lots of other tea companies also stock this type of tea too.
When I opened up the tea to have a smell, I was expecting a really strong, yeasty smell, however it was a lot more subtle, more of a malty, muddy smell. It smelt slightly carbonated, like flat coke.
Looks-wise, it was not the prettiest tea, just plain black, slightly dusty leaves. True Tea didn't say to wash the leaves before consuming, so I brewed them as they were.
I brewed the tea for five minutes, using boiling water. Once done I couldn't believe how dark the tea was, it was brown-black, with an earthy smell. I will be honest... I was a little bit nervous to drink it!
Without milk, the Puerh tea had a bitter aftertaste, I wasn't a fan. With milk, the tea turned a beautiful dark brown, like a luxury hot chocolate. It was a lot smoother and mellow with milk in but it wasn't quite for me, I couldn't finish the whole cup. Perhaps a bit of sugar or honey might have improved the taste.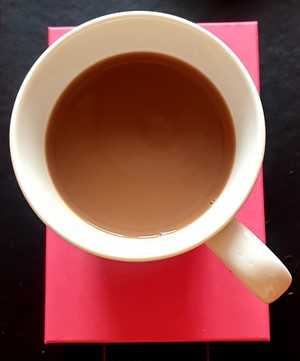 There might be a blend of Puerh tea better suited to my palate. Either way, it is definitely an acquired taste!
Are you a fan of Puerh tea?
<< Organic Hemp CBD tea by Tea People
>> 3 Rivers Bar and Coffee Lounge
Pin this post!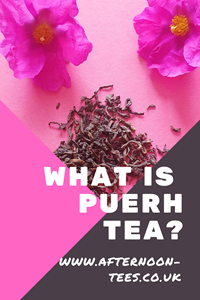 By
Kate
at 22 Jun 2020, 07:53 AM