I got an afternoon tea voucher for the Parkmore Hotel for my birthday and as it had been a while since we'd been out for scones and sandwiches, we decided to use it right away.
The Parkmore Hotel is on Yarm Road in Eaglescliffe, just five minutes drive away from Yarm High Street. Although I've passed it several times, I've never been in and was looking forward to checking it out.
When we got to reception, the friendly receptionist said we could have afternoon tea wherever we wanted in the building, in the reception room, in the restaurant or in the bar. We decided to have afternoon tea in the bar (hey, the football was on!)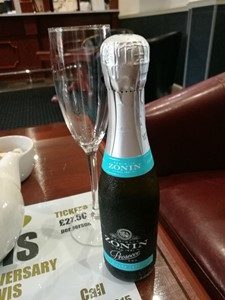 We ordered a sparkling afternoon tea so the staff brought out a little bottle of prosecco out each before the food came out, alongside tea and coffee.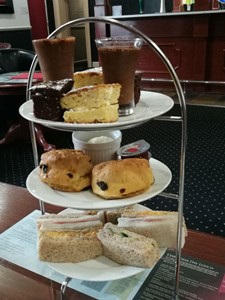 Onto the food! The selection of food was small and quite basic compared to other afternoon teas we've tried over the course of the blog. Nevertheless, we tucked in.
There were ham, tuna, cucumber and mayonnaise and cheese savoury sandwiches on offer, all of which were very nice.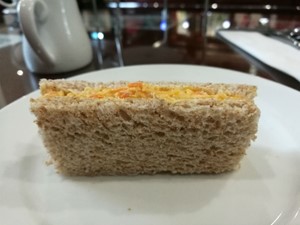 The fruit scone was large and looked very inviting, but it wasn't the greatest. There were some crispy bits in the scone which weren't very nice, and the scone was served with whipped cream instead of clotted cream, which is a personal pet peeve.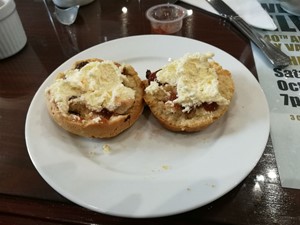 The desserts were simple, a Victoria sponge, a chocolate Victoria sponge and a shot glass of chocolate mousse. The chocolate mousse was really tasty, chocolate mousse can sometimes be quite bitter but this one went down a treat.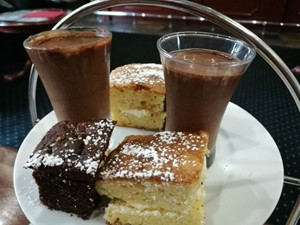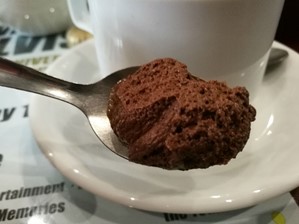 What did we think of afternoon tea at the Parkmore Hotel? It was okay. It was very simple compared to other afternoon teas that we had been to, and other some elements were lovely (like the chocolate mousse), others weren't very pleasant (like the scone)
Afternoon tea menu at The Parkmore Hotel
Pot of tea or coffee

Sandwiches

Cheese savoury

Tuna mayonnaise and cucumber

Ham

Scones

Fruit scone

Whipped cream

Strawberry jam

Sweets

Chocolate mousse

Victoria sponge

Chocolate Victoria sponge
Scores on the doors for afternoon tea at The Parkmore Hotel
Check out the rest of our 'scores on the doors'. Which afternoon tea is the best?
Ambience - Friendly staff, but the decor could do with a bit of a refresh 3/5
Sandwiches - Basic but tasty 3/5
Scones - Not the nicest, plus served with whipped cream instead of clotted cream 1/5
Sweets - Quite a sparse selection, but the chocolate mousse was good 2/5
Value for money - A basic afternoon tea for the money it's worth. Not my favourite. 2/5
<< Making pastry for the very first time
>> Afternoon Tees goes to The Joiners Shop
By
Kate
at 15 Oct 2017, 09:15 AM