By now, you will know all the things we enjoy about afternoon tea (as well as the things we don't!) and our favourite places to enjoy cakes, scones and tea. We'd love to take the opportunity to find out more about your favourite things too.
In previous blogs, we have interviewed bloggers about their favourite afternoon tea venues, as well as what their favourite tipples are and whether they prefer sweet or savoury treats.
Even though we can't got out to enjoy afternoon tea in the current climate, it would be lovely to hear about your favourite venues that you can't wait to get back to soon!
We invite you to let us know what you like about afternoon tea, and it's really simple to take part! Just fill in the short form below (or access it here), submit it and leave the rest to us!
Afternoon Tea Break interviews so far:
We look forward to reading about what all you lovely bloggers think about afternoon tea!
<< An update from Afternoon Tees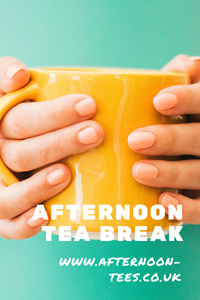 By
Kate
at 3 May 2020, 12:43 PM