Next Post

It's not as hard as you think to host your own afternoon tea party. Believe me, I hosted my own and it wasn't as bad as I thought it would be!
If you're celebrating a special occasion like a birthday, engagement or baby shower, holding your own afternoon tea instead of going out to a hotel or restaurant is a lot more flexible. You can hold the afternoon tea anytime you want, decorate the way you want and personalise the menu to suit the attendees and budget. Plus, it can be a lot more fun!
Tempted? I've put together some useful guidelines to help you plan the perfect party.
1 – Put your guest list together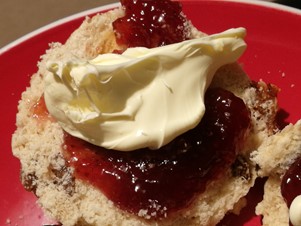 First thing is to work out how many people you want to invite. Remember, the more people you invite, the more time it is going to take to prepare to host them, and the more food and drink you will need.
You'll need to take any allergies or food preferences of guests into consideration. If you have any guests who are vegan or gluten free for example, you'll need to provide them with something they can happily nibble on.
2 – Set the date and send out your invites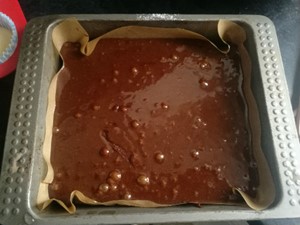 Once you have the date and time sorted, it's time to invite people to your party! If it's a formal celebration you may want to send out a pretty handwritten invitation. When I did my first afternoon tea, it was more casual and I just invited people via Facebook messenger, and that's okay too. 
The important thing is getting an indication of how many people are coming, so you know how much food and drink to prepare! You might want to set a date for people to RSVP by.
3 – Plan what food and drink you're serving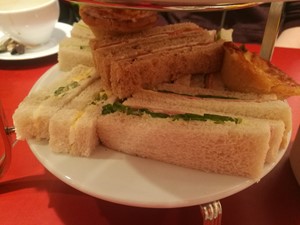 There are no hard and fast rules when it comes to food for afternoon tea, but this is what I recommend:
Sandwiches: Serve three or four different varieties of sandwiches, ideally with the crusts off and cut into fingers, squares or triangles. Either brown or white bread is fine, however I'd recommend a mixture as some people do prefer one over the other.
As an alternative to one of your sandwiches you might want to serve something savoury like a pie or quiche instead.
Scones: Scones make an afternoon tea! Try and serve at least one type, be it plain, fruit, cheese or something more exotic like cherry or date and walnut. If you're making the scones, bake them on the day if you can and serve sweet scones with jam and clotted cream, or butter and cream cheese with savoury ones.
Strawberry jam is the standard, but if you want to serve another type of jam then go for it! Shop bought jam is absolutely fine, but if you want to go all out, why not make your own?
Cakes: Try and serve three or four types of cakes, macarons, pastries or biscuits. You can either bake these yourself or buy them.
Don't forget the drinks! It wouldn't be afternoon tea without a pot of tea so work out which type of tea you want to serve, whether it's traditional English breakfast or a delicate herbal or fruit tea. If you want to go all out, you might want to pair your tea with the food. For example, Earl Grey goes well with sandwiches, whilst Darjeeling is fantastic paired with sweet treats.
If you want to serve something a little bit more… adult, then prosecco, wine, jugs of cocktails or Pimms are excellent choices.
4 – Prepare your food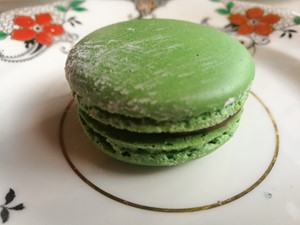 Some food can be prepared in advance whilst some food needs to be made on the day. Although scones and sandwiches should ideally be prepared on the day (nobody wants soggy sandwiches!), you can make your sandwich fillings and scone mix in advance and keep them in the fridge.
If you're buying your food in instead of making it… we won't tell anyone!
5 – Decorate and set up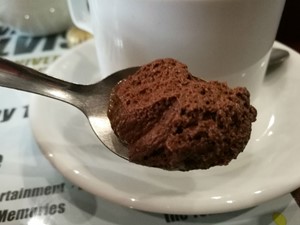 The beauty of hosting your own afternoon tea is that you can decorate the way you want. Want to serve cakes and sandwiches on delicate china plates on an exquisite lacy tablecloth? Sounds wonderful! Want to serve tea in mugs on a plastic tablecloth? Go for it! It's entirely up to you how you decorate.
One thing that makes an afternoon tea extra special is a tiered plate stand for holding all of your scones, sandwiches and cakes. I got mine for Christmas and I love it! If you don't have one though, don't worry about it.
You'll also want to have a think about your other decorations. Will you have fresh flowers on the table? Are you going to hang bunting? Will you have a music playlist?
Also… will you have enough chairs for everyone who is coming along?
6 – Enjoy hosting!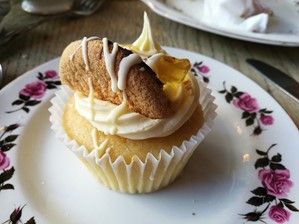 Try and get as much of the prep done before the party as you can, so you can relax and enjoy the party with your guests instead of slaving away in the kitchen!
If you're able to, why not rope in a willing friend who can help out?
When your guests arrive, offer them a drink. If you're serving tea you might want to have a teapot on the go to make things easier. When everyone has arrived, it's time to tuck in!
So there you go… you've just successfully hosted an afternoon tea! Have a drink and relax… and leave the washing up until the morning!
Have you ever hosted an afternoon tea? What are your top tips? Let us know in the comments!
<< Afternoon Tees goes to the Joiners Shop
>> Afternoon tea at Acklam Hall
By
Kate
at 14 Nov 2017, 19:11 PM