As well as afternoon tea, did you know that I review different types of tea? If you're looking for a new flavour of tea to try, Afternoon Tees is here to help!
You know you're at an excellent afternoon tea venue when you get asked what flavour of tea you want. From your standard English Breakfast through to a flowery Darjeeling, the tea that you consume can elevate your afternoon tea from a good one to a great one.
Want to know about different tea types? Check out the A to Z of tea!
I wanted to learn more about the different types of tea available so I could appreciate afternoon tea more, so I have started to review different tea types and flavours on this blog. There are a lot of different tea companies out there offering a variety of different brews, from your humble black tea through to your rarer Pu-erh tea.
If there is a type of tea you enjoy that you think I should do a review of - please let me know by dropping us a line: hello@afternoon-tees.co.uk. If you are a tea company and you have a tea that you would like me to check out, I'd love to hear from you!
Tea reviews
<< The Tea House Middlesbrough: Afternoon Tea Review
>> Organic Hemp CBD Tea by Tea People
Pin this post!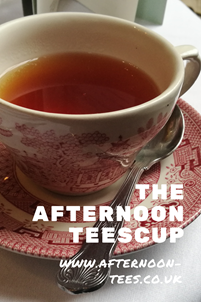 By
Kate
at 6 Jun 2020, 10:28 AM