We love a bit of culture at Afternoon Tees so we jumped at the chance to visit Ormesby Hall, the home of the Pennyman family.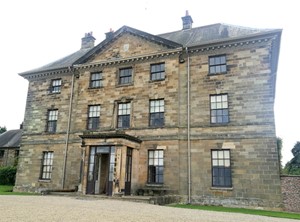 We had family over for the August bank holiday weekend so we decided to go and visit Ormesby Hall, a National Trust venue in Marton, right next door to Stewarts Park. If you'd never visited you'd think by the photos that Ormesby Hall was smack-bang in the middle of the countryside!
Ormesby Hall was the home of the Pennyman family for over 400 years, until the 1980s and the death of Ruth Pennyman. Ruth and her husband Jim lived there for 35 years and dedicated themselves to charity work and helping local people in need.
We parked up and paid our £5.50 entrance fee and we were ready to start exploring!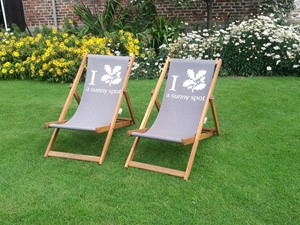 First stop was the beautiful garden, which was still full of colourful summer flowers (although the rosehips and conkers were starting to peek through!) 
There were deckchairs for people who wanted to have a sit in the sun, as well as lots of games to play, including table tennis, giant Jenga and croquet. There was even a little wooden kitchen for kids to make mud pies!
We'd never played croquet before, so we decided to give it a go. It's a lot harder than it looks!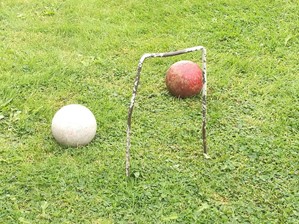 We could have stayed in the garden all day, but it was lunchtime and we were getting a bit thirsty so we went to the cafe on site, which was in the old servants quarters.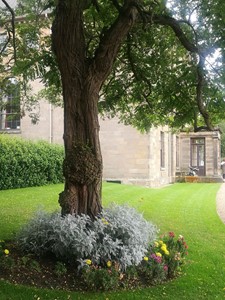 The last time we were here, a couple of years ago, the tea room wasn't open so it was nice to see it in action. You could have tea, coffee, soft drinks, sandwiches and cakes, as well as the obligatory National Trust scone, which was served with jam and a little tub of clotted cream.
We took our cups of tea out to the little picnic area outside and enjoyed our drinks in the sun.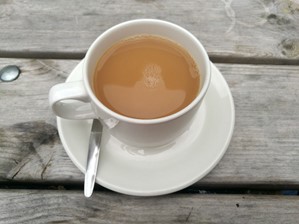 Next stop was the inside of Ormesby Hall. It's a massive place with most of the rooms open to visitors. There were volunteers in every room who were happy to tell you more about the history of the rooms and the objects within.
As well as the inside of the house, there is a wash-house where you can find out more about how the Victorians and Edwardians cleaned their clothes, and have a try at operating a very heavy mangle!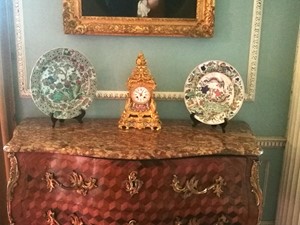 If you're a fan of model railways you're in for a treat, as there are three different model railway setups on the first floor, that have been built and maintained by volunteers. My favourite was the Thomas the Tank Engine one!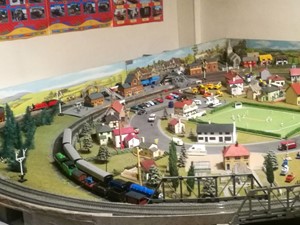 We were at Ormesby Hall for about three hours and had a lovely time. It's nice to have venues with so much history on your doorstep... and we're going to have to go back and try one of the National Trust scones!
Find out more about Ormesby Hall: www.nationaltrust.org.uk/ormesby-hall
<< Are you team #jamfirst or #creamfirst?
>> Five things that annoy me about afternoon tea
By
Kate
at 9 Sep 2017, 19:58 PM