It's been a little while, but we've finally been out for an afternoon tea! Discover more about our visit to Hardwicke Hall Manor Hotel in Hartlepool.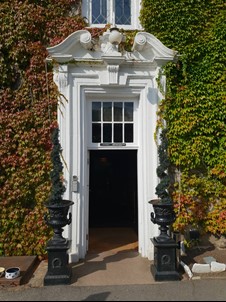 The last afternoon tea we went out for was in May when we went out in Stratford Upon Avon, so it was a lovely surprise to receive an afternoon tea from work as a present. Plus it was for a venue in Hartlepool... a place we hadn't been for afternoon tea yet!
We'd never been to Hardwicke Hall before, and after a short drive along a windy country road, we were there. The front of the building looked really impressive, covered in foliage that was starting to go red and yellow for autumn.
We were seated straight away and immediately offered a pot of tea and a glass of sparkling wine. The staff were attentive and kept coming around with fresh coffee for those who prefer it over tea (we know... some people are very strange!)
The decor of the building was quite old fashioned, lots of white tablecloths and muted colours. Some people do like that of course, but we do like a pop of bright colour alongside our afternoon tea! 
Anyway... onto the food. The sandwiches came first and were really good, really well filled and the tuna mayonnaise was full of mayonnaise. Some places can be quite stingy with the tuna mayo, but not Hardwicke Hall! The cheese savoury which as you will already know, is a Afternoon Tees favourite, was tasty too.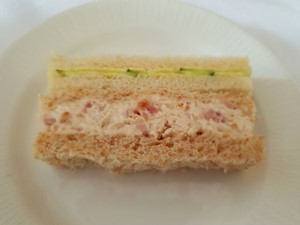 The fruit scone was fresh out of the oven and still warm which was lovely. The only niggle was that the pot of jam was quite small for two people, and it was served with whipped cream instead of clotted cream.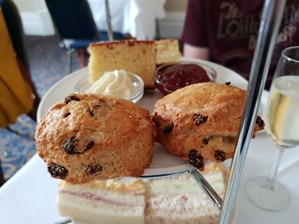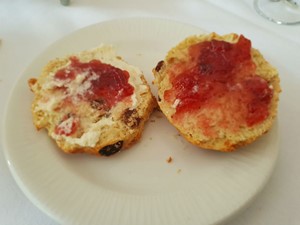 Now onto the desserts! These looked amazing from the offset and we couldn't wait to get stuck in, and three out of the four sweet treats did not disappoint.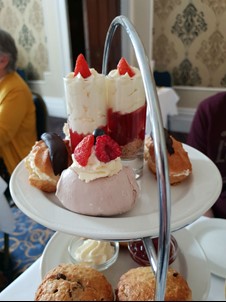 The lemon drizzle cake was lovely and moist, as was the little choux eclair (so many eclairs can lack filling and be really dry). Our favourite though was the little meringue - crispy on the outside and chewy on the inside, as all good meringues should be. The only disappointment was the trifle which was just jam, a bit of whipped cream and some biscuit crumb.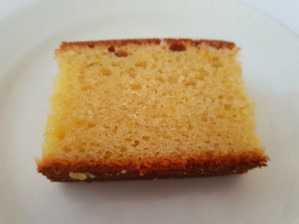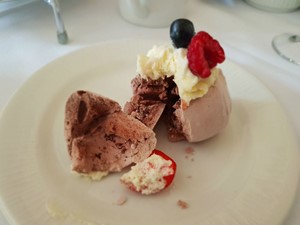 There was just the right amount of food to fill you up which was good, and we agreed that it was a pleasant afternoon tea with good service.
As it was a present, we weren't sure how much it cost until we got home and looked at the price on Hardwicke Hall's website. It was £24.95 per person with a glass of sparkling wine (£19.95 without), which puts it in the same price bracket as some of the fancy afternoon teas we had at Acklam Hall and the Cleveland Tontine. Although it was a good afternoon tea, it was quite simple compared to other afternoon teas at hotels we've been to over the past two years.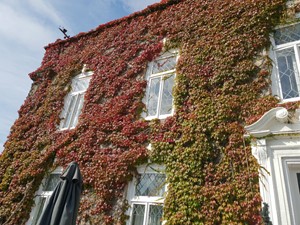 Afternoon tea menu at Hardwicke Hall
Choice of tea or coffee, and a glass of sparkling wine
Sandwiches:

Cheese savoury
Tuna mayonnaise
Ham 
Cucumber

Scone with jam and whipped cream
Desserts:

Lemon Drizzle cake
Mini trifle
Mini eclair
Meringue with forest fruits
Scores on the doors for afternoon tea at Hardwicke Hall
Check out the rest of our 'scores on the doors'. Which afternoon tea is the best?
Ambience - Quite a traditional setting, but service staff were very attentive 3/5
Sandwiches - Plentiful fillings and very yummy 4/5
Scones - Delicious and fresh from the oven, but would have been nice if it was served with clotted cream 4/5
Sweets - The cake, eclair and meringue were very tasty 4/5
Value for money - It was a very nice afternoon tea, but was quite simple compared to similar priced afternoon teas that we've had 3/5
<< The Afternoon Teescup: Yorkshire Tea biscuit brew
>> Afternoon tea on the Wensleydale Railway
By
Kate
at 6 Sep 2018, 21:07 PM