Last year we wrote a list of our New Year Resolutions for 2017. Did we achieve them? And what are our resolutions for 2018?
Hasn't 2017 flown by? We can't believe it's 2018 already!
It seems like only yesterday that we wrote our blog post about our resolutions for 2017. We thought it'd be interesting to revisit them and see if we kept them, or in the tradition of New Year resolutions, we'd managed to break them in January!
Let's have a look and see what happened over the course of the year...
Learn to decorate cakes properly
Our aim was to learn how to decorate cakes nicely, as our previous efforts were a bit of a mess!
We'll be honest, we didn't spend time on this, although we did do quite a bit of baking across the year! From pie with homemade pastry and scones for an afternoon tea, we did enjoy making tasty food and hope to continue this into 2018.
Although... we did decorate a Christmas cake and it doesn't look too bad if we say so ourselves!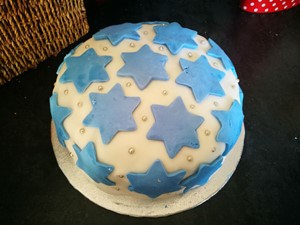 Make new friends on social media
Our aim was to make lots of new friends on social media - we did this by posting and commenting as much as we could as well as joining blogger groups on Facebook. We're happy to say we have made lots of fabulous new friends on Twitter, Facebook and Instagram - we were even invited to a coffee shop launch and to host a Twitter hour!
You may also recall our #adrinkaday project where we planned to post a photo of our drinks each and every day on Instagram. Although we did this for about eight weeks, it did fall through just because we felt some of our photos weren't very exciting! It was a fun project, but we felt we couldn't keep it up for a whole year.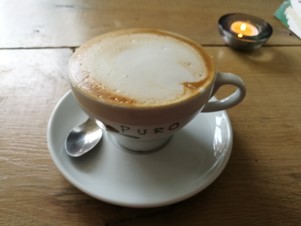 Buy some quirky teacups and teapots
Our aim was to acquire a collection of pretty teacups and saucers.
Although we did pop out to some charity shops to have a look (like the ones in Stokesley) we didn't buy any, namely because we don't really have much space in the house!
Go out for a really posh afternoon tea
Our aim was to go out for a really posh afternoon tea, one where you have to dress up!
And hurray, we managed to complete one resolution! We went out to Acklam Hall in November for lots of scones and very posh cakes (and yes, we dressed up for it too!)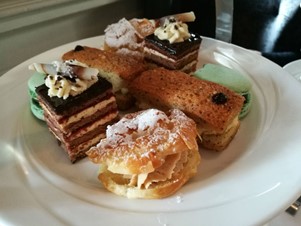 New Year resolutions for 2018
So... what are our New Year resolutions for 2018?
Post regularly on social media: Although #adrinkaday didn't go as well as we would have liked, we learned that posting regularly on Twitter, Facebook and Instagram is really important - so that is what we are going to do!
Go for an afternoon tea somewhere we haven't been: We've been to afternoon teas in Newcastle, Darlington, Middlesbrough and Yarm in 2017 and for 2018 we'd love to try somewhere new - like Redcar, Hartlepool or Sunderland.
Bake more! We enjoyed baking in 2017 and we'd love to do more this year so stay tuned to the blog to see how we get on.
Do you have any New Year resolutions this year? Let us know in the comments!
 << The 2017 review of the year
>> Afternoon Tees goes to the Folly tearoom
By
Kate
at 2 Jan 2018, 20:45 PM
Comments
Post a comment