Last year we went to check out the newly renovated Stockton High Street and we're delighted to say after a recent return visit it is now even better than ever!
We went along to a gig to the Georgian Theatre in Stockton last April and we took at as a opportunity to visit the bars and pubs in Stockton. It is safe to say that once upon a time, Stockton was seen as a rough place to have a night out, but we were impressed with how far it had come along. Nearly a year later, we decided to visit again to see if things had changed even further.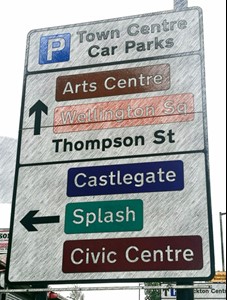 As well as there being some fab places to have afternoon tea in Stockton, there are a lot of bars and pubs. Some have been around for a while, others have popped up recently. The Storytellers (near the Arc theatre) has been around for a while, and as well as being a music venue, serves a wide range of beers and delicious food... if you go there, try the Parmo!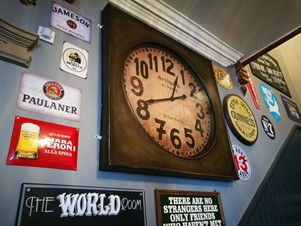 Another good place to go is the Wasps Nest, a microbrewery near the Georgian Theatre. A well as being cosy, you can see the River Tees, and you are very near the high street if you need to do a spot of shopping!
We went to the Hope and Union too, which is just round the corner, but we didn't get chance to take any photos. Be sure to get there early as it gets very busy!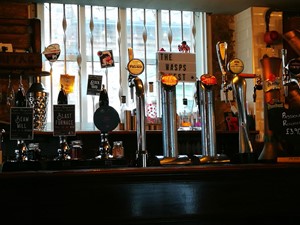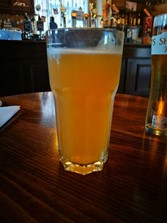 Speaking of shopping, there are some very quirky shops if you want to buy something a little bit different. Who-Ray is a sci-fi themed gift shop where you can buy Game of Thrones, Harry Potter and Doctor Who goodies. The staff even customise the gift bags!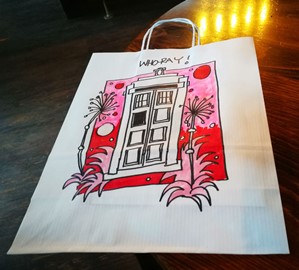 One final thing... as well as shopping, pubs and bars, there is also a lot of cool public art in Stockton. Stockton is the birthplace of the railways and there are a lot of things in the town that commemorate this.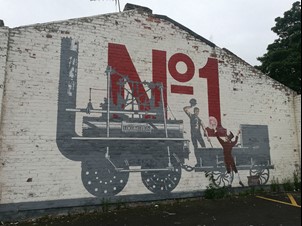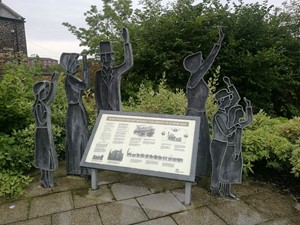 So in conclusion, Stockton has come a long way and although it still has its rougher parts, it is still a lovely place to spend the day.
Where is your favourite place to go in Stockton?
<< Afternoon Tea break: Jollybrew Rosie Lee tea
>> Afternoon Tea Break: Pinkiebag
By
Kate
at 2 Apr 2018, 16:28 PM
Comments
Post a comment