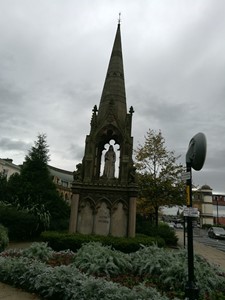 I've never been to Harrogate before, so when the other half suggested a trip away as a birthday treat, I jumped at the chance. 
For those who don't know where Harrogate is, it's in North Yorkshire, just west of York. It's a spa town, and many centuries ago, people would visit to take advantage of the iron and sulphur-rich water.
Although it's not too far to drive, we decided to take the train. After an hour's delay at Leeds station (thank you Northern Rail!) we got to Harrogate Station, dropped our bags off at the hotel and went out exploring.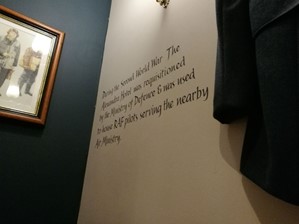 When we got there I noticed two things about Harrogate. Firstly, it's quite small and it doesn't take you long to walk around the centre of town. Secondly, it's very quaint, with lots of old-fashioned buildings and shops.
Harrogate is home to the Bettys and Taylors group, who is behind three Yorkshire institutions. The first is Yorkshire Tea (who recently has Russell Crowe come along for a visit!), the second is tea and coffee supplier Taylors of Harrogate and the third is Bettys, a sophisticated tearoom with branches across Yorkshire.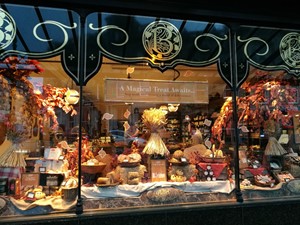 The Harrogate branch of Bettys was only five minutes away from our hotel. Although we didn't get chance to visit, I took a photo of their lovely autumnal window display. They said that they will be replacing it with a Halloween display very soon! 
I will be back for afternoon tea at some point, I promise!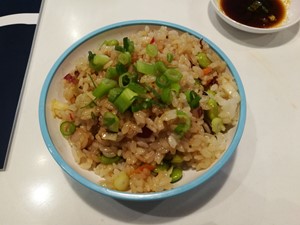 Although I didn't go for afternoon tea, I did go to Yo Sushi. Japanese food is probably my favourite after afternoon tea, so I made sure I had a good feed!
I really enjoyed going around the pubs and shops - so much so that I didn't take many photos! I promise I'll take more next time I visit.
<< A very Afternoon Tees birthday
>> Making pastry for the very first time
By
Kate
at 2 Oct 2017, 20:25 PM
Comments
Post a comment