Next Post

It's the latest health craze and is being baked into cakes and brownies as well as being brewed into tea, but what is matcha tea? 
As part of my #adrinkaday project, I've set myself a challenge to try lots of different drinks in an attempt to broaden my horizons. On a whim, I treat myself to a pack of matcha green tea and did a little bit of reading to see what it was all about, as so many people seem to swear by it.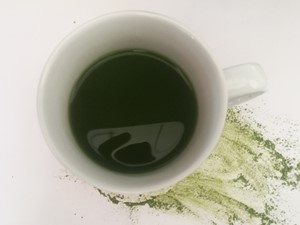 Matcha tea is a green powder which is made of whole ground tea green leaves It's meant to be very good for you as it is rich in antioxidants, and can be used as a cooking ingredient too.
Although I'm sure matcha brownies and cakes negate the health benefits...
Trying the matcha tea
When I got the matcha tea I was surprised how little you got for the cost of it. However apparently, it is 'ceremonial' grade tea which means it is the finest grade available and is the kind used in the sacred Japanese tea ceremony. Which made me feel very sophisticated indeed.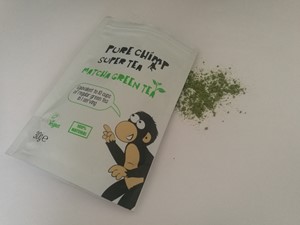 When I opened up the pack I was surprised at how green the powder was and the smell. The smell was… interesting. Like sticking your face in a whole box of teabags. Very intense.
The proper way to serve matcha tea is to mix the powder with hot water and then whisk it until it becomes foamy. The Japanese use a proper tea bowl and bamboo whisk to prepare the tea, but I had to improvise!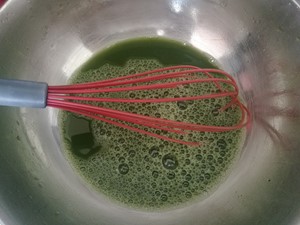 I measured out a cup's worth of warm water (it is recommended that you don't use boiling water as it can impair the flavour), put it in the bowl, added half a teaspoon of powder and commenced whisking until the tea started to get bubbly. I then put it in a teacup ready to drink.
I found it to be very bitter, like drinking an over brewed cup of tea. Some people recommend adding honey or sugar to make it more palatable, so I did just that.
The result? I drank half of it, poured the rest down the sink and proceeded to make myself a cup of English Breakfast.
Yeah, I didn't rate it, it just tasted like bitter, overly sweet tea, and I found the colour really off-putting. Maybe I overhyped it, after hearing about so many people swear about how amazing it was. Or maybe I just made it wrong or bought the wrong brand.
I'd try it again, just to be sure that it wasn't a one off. But I don't think it's for me.
<< Lego and liquor in Newcastle
>> Afternoon tea at 12 Harland Place
By
Kate
at 13 Mar 2017, 21:00 PM
Comments
Post a comment