Join us as we take a trip to Newcastle to visit the new Lego exhibition at Life Science Centre and have a few sneaky drinks too!
It's been a quiet few weeks at Afternoon Tees HQ, as it always is between afternoon tea reviews.
I've been passing the time by cleaning the house, working on some crafty projects, making pancakes and working my way through a kilogram jar of Nutella (it's taken nearly three weeks, I'm impressed at my self-control.)
We did have company last weekend though, and we decided to take them on a trip to Newcastle for a bit of culture and a few drinks.
There were two Lego exhibitions on at the Life Science Centre, one about the history of the world and one dedicated to North-East landmarks. So, we hopped on the slow train and made our way to the land of the Tyne Bridge, Great North Run and The Magpies.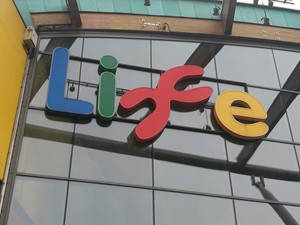 It's been a while since I went to the Life Science Centre and I was a bit shocked that it was ten pounds to get in! Ten pounds!
You do get to stay as long as you like though and have access to the whole of the museum so if you're a family you'll probably get your money's worth, unlike us, who were impatient to check out the Lego and then go to the nearest pub.
The two exhibitions were small but good. It's amazing that people can build things that are so complex out of so many tiny bricks. The first exhibition had lots of tableaux about the history of the world from the dinosaurs, to the Chinese silk route, all the way up to modern times. My favourite was the sinking of the Titanic. As I'm typing it out, I do realise how morbid that sounds.
The second exhibit showed lots of local landmarks made out of Lego, from the Baltic and St James's Park, all the way to the Team Valley estate which was a lot cooler than it sounds. They even replicated the Centre for Life out of Lego too.
In a lovely display of Tyne-Tees unity, they had a display of the Tyne and Transporter bridges together, complete with dolphins.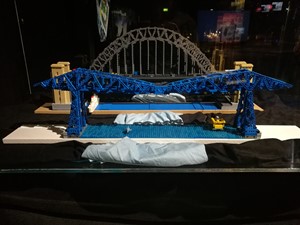 It was a cool exhibit, and if we had time we would have got our money's worth from the museum by perhaps checking out the 5D ride (yes, 5D) and observatory too.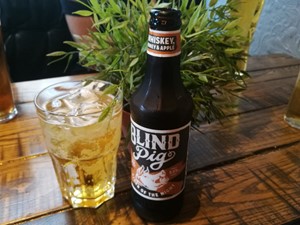 After our dose of culture, we popped along to The Forth for a couple of drinks and some lovely sweet potato fries, and then to the Head of Steam for some fruity beers. We did pass the Central too, a new bar on the way to the station, which looked really nice, but we didn't have a chance to pop in. Maybe next time.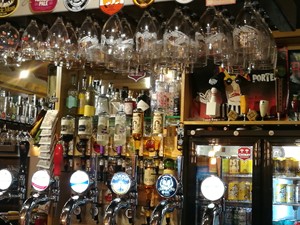 On the train back home, we realised that we hadn't travelled very far at all on our trip to Newcastle. We went from the station to the Life Science Centre, up to Pink Lane, to the end of Neville Street and back to the station. My fitness tracker said I only did 6,600 steps all day which is a bit rubbish!
Ah well. Maybe next time we might get as far as Grey Street!
<< Crumpets, Eccles cakes and scones, oh my!
By
Kate
at 8 Mar 2017, 21:37 PM
Comments
Post a comment