Next Post

I set myself a few challenges at the start of the year, one of which was to post a photo of a hot drink every day on Twitter and Instagram. Fifty-two days into the challenge, how is it going?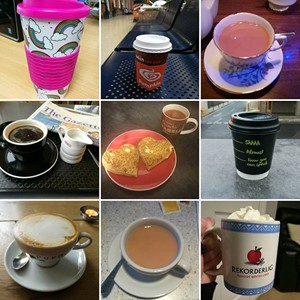 A photo a day is hard!
It has been a hard challenge, and I have missed a few days, and there have been a few other days where I really couldn't be bothered, but I have persevered and I'm pleased I have. The challenge seems to be going down well on social media and has been a great opportunity to keep posting content in between afternoon tea reviews.
I have cheated (just a little bit)
There have been four days where I haven't posted anything, but four out of 52 days isn't too bad, so I'm not too worried. I have started to include cold drinks and alcohol in the challenge, as I felt hot drinks were a bit too restrictive (days without tea or coffee, crazy right?)
I've visited new places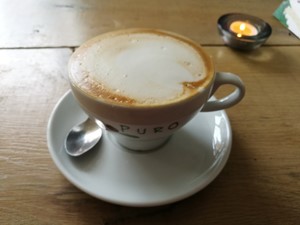 The challenge has given me the opportunity to visit new places in the North East, as an example, I went to check out Sorella's in Stokesley and Mangobean in Darlington a few weeks ago, and very nice they were too! There are lots of lovely coffee shops in the North East and Teesside so this gives me a great excuse to go visit them all.
It's given me thought on how to style my photos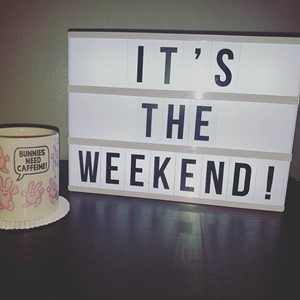 You want to keep things exciting and fresh if you're posting a photo a day so the #adrinkaday challenge has given me ideas how to style my photos to look good. I got a lightbox for Christmas so this was a great opportunity to use it!
Although there have been a few occasions where I've just taken a photo of my cup of tea on my knee, with my pyjama bottoms on!
I've tried new drinks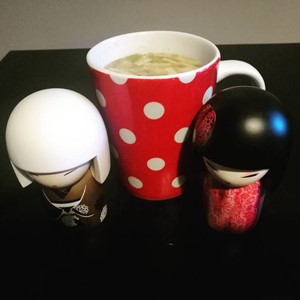 Most of the drinks I've had were plain old tea, but I have tried some new and exciting things too. I tried miso soup for the first time, and have just bought a pack of matcha green tea to try (so keep your eyes peeled for the results in an upcoming blog). I'm looking forward to trying more things in the months to come.
I hope you've been enjoying the #adrinkaday project, and I'll be posting another update on how it's going later in the year. Follow Afternoon Tees on Instagram and Twitter to see all of the photos taken so far!
<< Afternoon tea at the Keys in Yarm
>> Crumpets, Eccles cakes and scones... Oh my!
By
Kate
at 21 Feb 2017, 19:45 PM
Comments
Post a comment