2017 is very nearly over, and we'll be honest, it has been a year of ups and downs, but on the plus side, we got to visit lots of cool places this year in the name of afternoon tea.
This is the first full year of Afternoon Tees (we started the blog in October 2016) and we've eaten scones in Stockton, drank cocktails in Darlington as well as nibbles in Newcastle!
Join us as we review what we got up to this year across the North East, and our plans for 2018!
January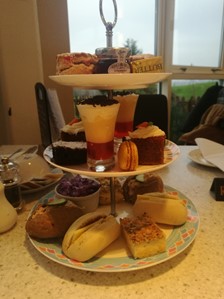 One of our most popular reviews of the year, we sampled lots of yummy savoury treats at the Ingleby Barwick Bistro at the start of January.
February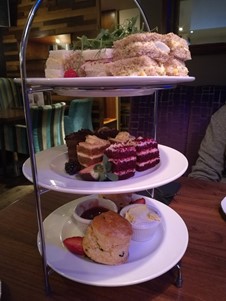 We celebrated Valentines Day with afternoon tea at the Keys in Yarm - who had a very modern take on afternoon tea!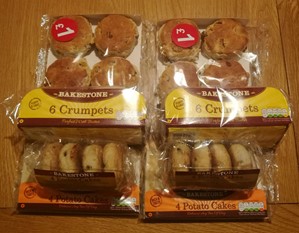 Closer to home, we were delighted to win some freebies from Bakestone bread - scones, potato cakes, crumpets and much more!
March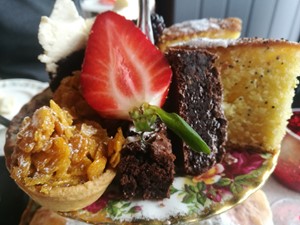 We had one of the best afternoon teas ever in Norton at 12 Harland Place where we indulged in prosecco, yummy scones and delicious desserts (and a few cheeky cocktails too!)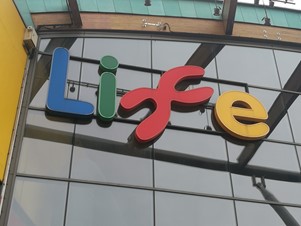 We also went along to Newcastle to visit an exhibition at the Centre for Life and to show our visiting friends some of the best places to eat and drink in the city.
April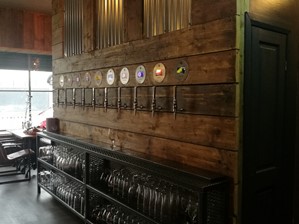 We took a trip to Stockton to visit the newly refurbished Georgian Theatre and sample some of the new bars and pubs along the way!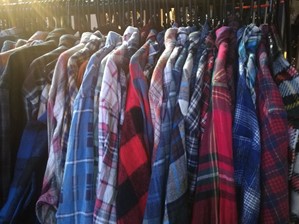 We also took a trip to Middlesbrough to visit a Vintage Kilo sale - they're really fun and a great way to grab a bargain!
May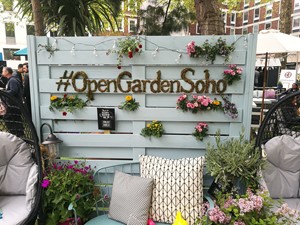 We took the train to London to visit a friend during the May bank holiday, where we gatecrashed a garden party, ate Korean pork buns at a food market and went to see a musical!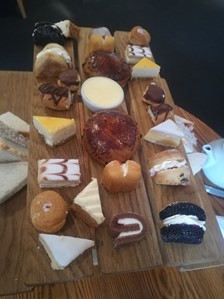 We also went to Stokesley for afternoon tea at the Chapters Hotel. The desserts came on an adorable mini picnic bench!
June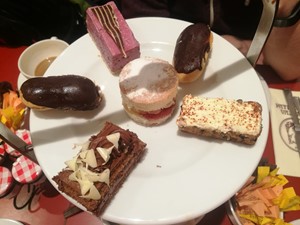 We went to Newcastle to sample afternoon tea at Patisserie Valerie after a botched attempt at afternoon tea at Christmas. Was it worth the wait? Absolutely, especially the gorgeous desserts!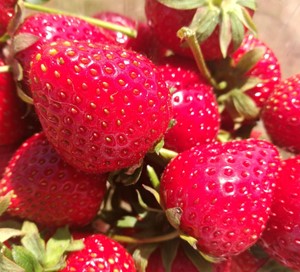 We also went fruit picking in Thirsk where we picked lots of juicy ripe strawberries!
July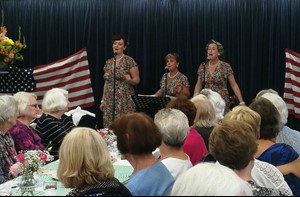 We celebrated a birthday in July - not ours, but the 30th anniversary of the Hartburn Village Womens' Institute. It was a fun party with lots of music and tasty homemade food, and fantastic company of course!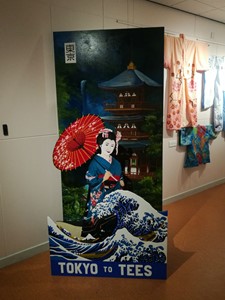 We also went along to Middlesbrough to check out an exhibition at the Dorman Museum, where we found out how Japanese culture influenced the town in the nineteenth and twentieth century.
August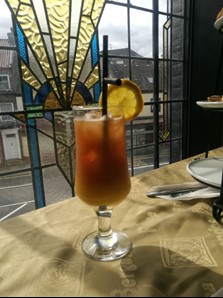 We went for our first afternoon tea in Darlington when we visited the Majestic Theatre. It was an excellent deal for afternoon tea and a cocktail, and the atmosphere was absolutely amazing!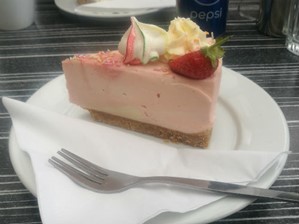 We visited Kirkleatham Museum in Redcar where we went to Sophellies to try quite possibly the biggest pieces of cheesecake we had ever seen!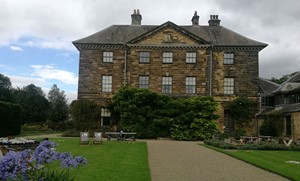 We also had fun on the bank holiday weekend when we went along to Ormesby Hall in Middlesbrough, where we walked around the beautiful gardens, tried our hand at croquet and saw the miniature railways.
September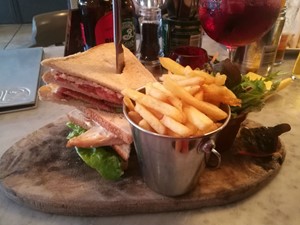 Happy birthday to us! We celebrated our birthday by visiting Norton where we had food and lots of cocktails! It's a fantastic place to go for a lazy Saturday afternoon.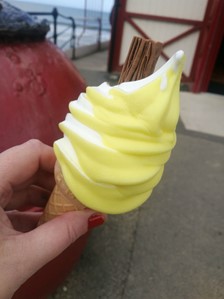 We also went to Saltburn for the day where we enjoyed fish and chips, a lemon top and a walk on the beach!
October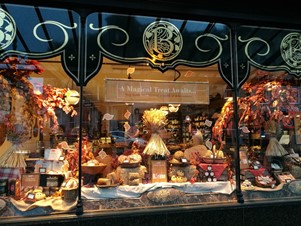 We visited Harrogate in October for a weekend away - although we didn't get chance to go out for afternoon tea, we got to walk past Bettys, check out the pubs and even go out for steak and sushi!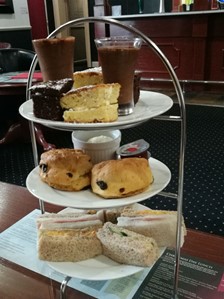 We also visited the Parkmore Hotel in Yarm for afternoon tea. Although it wasn't the nicest afternoon tea we've been on this year, the chocolate mousse was delicious!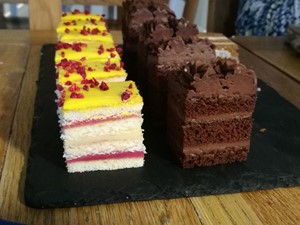 We also went to the launch of the Joiners Shop in Ingleby Cross, where not only were there delicious scones and brownies to sample, but we also got to try our hand at latte art - and it's a lot harder than you think!
November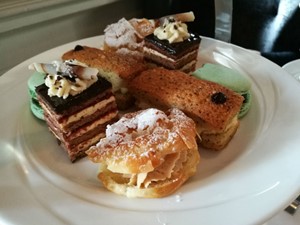 In November, we visited Acklam Hall for a very sophisticated afternoon tea at the Brierly restaurant. This listed building in Middlesbrough used to be a school, and Acklam Hall needed no further education in how to make an afternoon tea as it was absolutely excellent, especially the adorable cakes.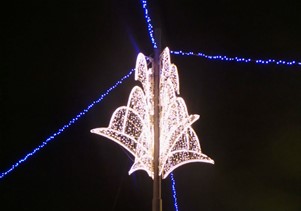 We also visited Darlington for the Christmas lights switch on at the end of the month, stopping for a burger and cocktails on the way. Did you know that you can get burgers topped with peanut butter and Nutella?
December
It's nearly Christmas! We headed over to Wynyard Hall to celebrate with ice skating and cake. Although the ice skating wasn't as festive as it could have been, we did enjoy the huge slices of cake on offer at the Garden cafe.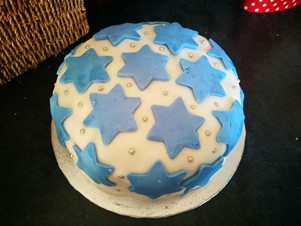 The rest of the month was quite a quiet one, although we did make and decorate a homemade Christmas cake, and very nice it was too if we say so ourselves!
<< Afternoon Tees makes a Christmas cake
>> A review of our 2017 New Year resolutions
By
Kate
at 27 Dec 2017, 10:06 AM
Comments
Post a comment