Next Post

The weekend before last I went along to a vintage clothes sale in Middlesbrough with a twist. Find out more about vintage kilo sales and the top tips for traversing them.The weekend before last I went along with my mum and sister to a vintage clothes sale with a twist.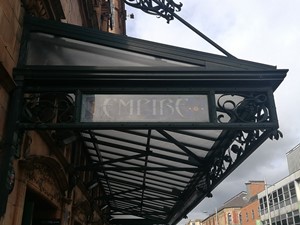 There was a 'vintage kilo' clothing sale at Middlesbrough Empire. Instead of paying for clothes individually, you pay by weight, £15 for a kilo of clothes.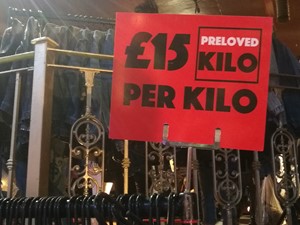 These sales are super trendy at the moment and are being held up and down the country, as well as around the world.
Now I'm the type of person who likes to be in and out of clothes shops as quickly as possible (I've broken out in a cold sweat at TK Maxx before) so I was a little bit wary, but I do like shopping for vintage things so I mentally prepared myself and headed on over.
We got there early but it was still quite busy. Middlesbrough Empire is quite a dark venue too which didn't help as it made looking at labels quite hard. There were loads of clothes though, as well as hats, bags, shoes and scarves.
We spent a good hour there and between us got quite a good haul. I came back with two dresses, a red one with a low-cut back and a green eighties-style dress from St Michaels. There was also a high-waisted skirt which would look lovely with a black vest top and sandals as well as my pride and joy, a Fred Perry polo shirt. I've wanted a Fred Perry polo shirt since I was about 16 years old, and now I finally have one to call my own. Yay!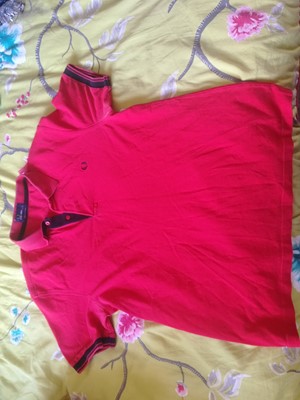 All in all, the four items of clothing cost about £20. Not bad for an hours work.
Now, if you do attend a vintage kilo sale, here are my top tips:
Get there early! If you get there later in the day not only will it be busier, but the best bargains will be gone
Don't be afraid to be assertive if you want to get closer to a rail or have a closer look at a piece of clothing. Don't barge in or push people around though, that's plain rude
Remember that you're paying by weight, so bear that in mind if you want a heavy item like a coat or pair of jeans. There will be scales before the checkouts if you want to check the weight of your haul before buying
Check what is and isn't available before you go. Can you pay by card, or is it cash only? Are there changing rooms? Do they give you a bag to carry your clothes in or do you have to bring your own?
The vintage kilo sale reminded me that I need to start looking into my New Year's resolution to get some vintage cups and saucers. Keep checking the blog to find out how I'm getting on!
<< Real ale and rocking out in Stockton
By
Kate
at 10 Apr 2017, 21:40 PM
Comments
Post a comment